Longway Broadband Services based in Mount Juliet, Tennessee 37122 is a sole proprietorship, trade name, and certified business with the Tennessee Governor's Office of Diversity Business Enterprise (DBE) "Small Business Enterprise" and State of Virginia's Department of Minority Business Enterprise (DBME) "Small, Woman and/or Minority-owned (SWaM)". We serve the local metropolitan markets of Nashville and Knoxville. We are also active members within the Mount Juliet/West Wilson County Chamber of Commerce, Nashville Area Chamber of Commerce, Club Corp, Lebanon Leads. Greater Knoxville Hospitality Association (GKHA), and Tradebank of Knoxville Please click the "About Us" tab to learn more about our staff and specialties.
Longway Broadband Services provides national consulting services in all facets of Broadband, Engineering, and IT/GIS for the Department of Transportation, Federal, State, County, City, and for Private Companies. We also provide these directed services for E-Rate, BIP/BTOP, RUS/RES, NTIA Broadband Construction, Mapping & Planning and GIS/CAD Design, especially related to understanding Broadband Requirements in new or existing Smart Grid technologies, fiber back haul, small cell, DAS, FTTX, FTTN, FTTCT, MSP, Ethernet, WIMAX, Cable, Telephone, Wireless, LTE, and copper networks. We provide design of fiber waves, multi & single mode, and DWDM fiber paths. We also provide services in setting up any information technology, drafting, cost estimation, and website design. We also have the know-how to design, understand, and implement Broadband/IT/GIS solutions for businesses or government agencies giving them a leaner operation and competitive advantage.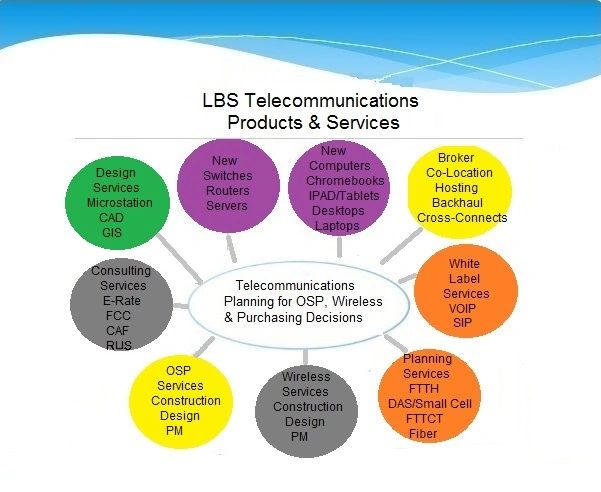 Longway Broadband Services provides local & national consulting services matching clients to providers & telecommunications resources to businesses with 1 to 250 employees by connecting providers services & solutions to small and medium size businesses at unadvertised prices saving 20-50% on a monthly bill. It works alot like an insurance agent as the client gives us an address and telecom needs(cable tv, phone lines, DSL, cloud, fiber). We then come back to the client with availability and price of the service requested generally within 24 hours. This is great resource for developers, leasing agents, property managers, site selection, and relocation of businesses. LBS serves the following markets Mobility, Internet Access, Integrated Products, Voice Products, Networks, and Cloud Services. LBS serves verticals including Construction, Education, Financial Services, Health Services, Government Professional & Business Services, Information Technology, Leisure and Hospitality, Manufacturing, Natural Resources and Mining, Transportation & Distribution, Retail & Wholesale Trade, and Utilities.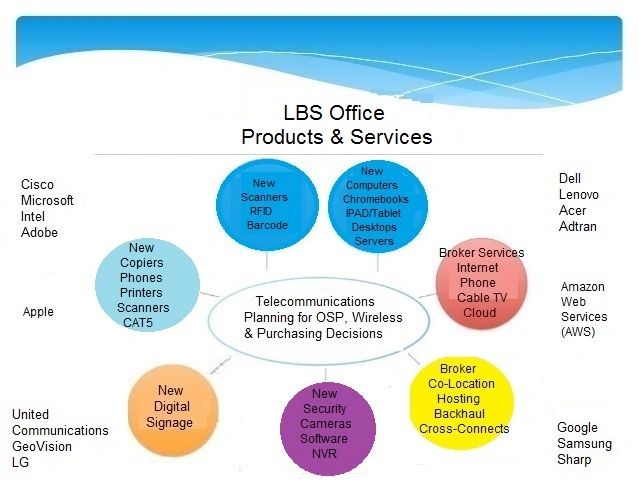 Longway Broadband Services provides local and national distribution. We provide a direct line to businesses, government, and school districts seeking new electronic and technology products and services. We also provide some used products in the POS market. The laptops, desktops, Chromebooks, servers, TV's, POS, Security system, and Digital Signage products and services providers can be viewed on the services page and equipment for sale. We provide unmatched pricing and financing. We also providing merchant processing (1% to 4%) with VISA, MasterCard, and American Express.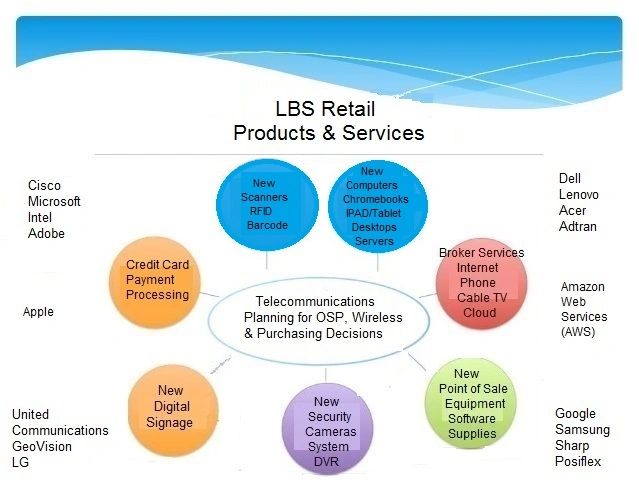 Longway Broadband Services have been providing reliable local and national broadband, engineering, and technology consulting services throughout the country for almost a decade. Let us help you design, understand, and implement a broadband/IT/GIS/MSP/Ethernet solution for your business or organization that will give you a competitive advantage. In today's economy, broadband computing and market penetration, it is essential that your broadband services and GIS Analysis is accurate, up to date, and secure. As we all know, broadband deployment is key to the economic development and survival of businesses and communities. Developing a clear broadband network or understanding that will grow your business and will be supported by the community.


Contact Longway Broadband Services today at jlongway@longwaybroadband.com or by clicking Contact Us. You just cannot afford not to!!!